On 17th May Norway are commemorating the signing of the constitution on that date in 1814.
In Norway, Constitution Day is huge. While many countries celebrate their national day with a military parade, Norway's 17th May is more of a party for everyone, especially the children.
On the occasion of Norway's Constitutional Day, the Norwegian Church in Rio de Janeiro will hold a dedicated day to celebrate with traditional games for children, typical parades, songs and speeches.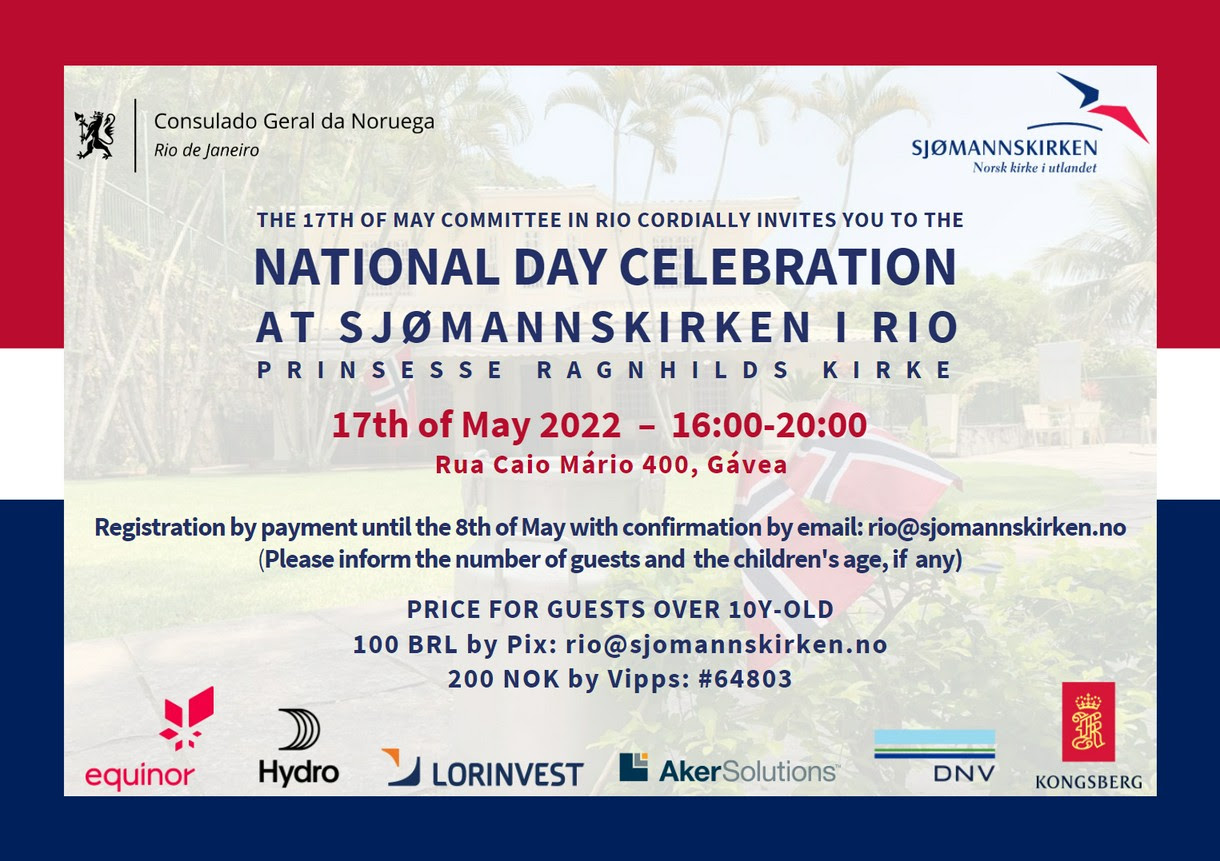 :